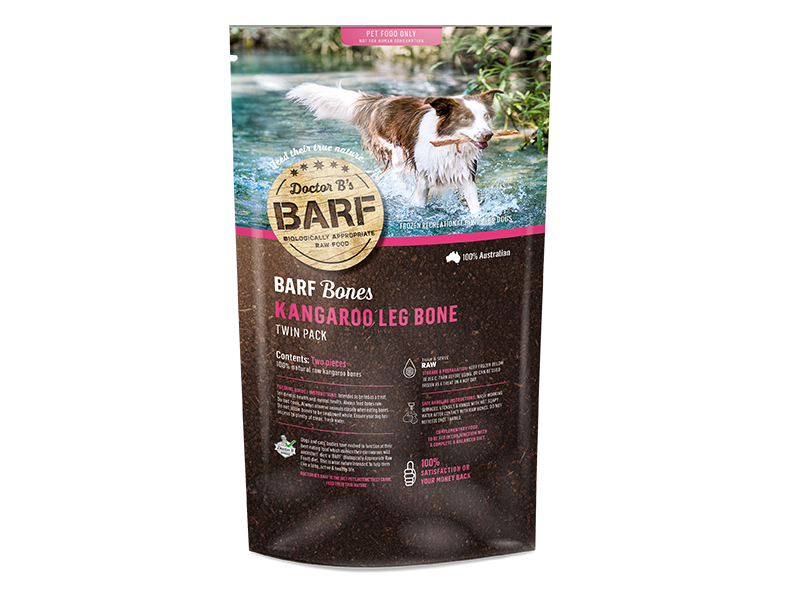 Kangaroo Leg Bone Twin pack
---
Bones are an important part of the evolutionary nutrition principles for dogs.

There are two main types of bones: edible bones and recreational bones. The most important part of feeding bones is that they must always be fed raw. Kangaroo femurs can be suitable as occasional 'recreational bones', especially for large dogs whose jaws can fit around these. These are not intended to supply nutrition, but are meant to be gnawed on to help keep teeth clean, and to stimulate mind and body. They are a complementary food – to be fed in conjunction with a complete & balanced diet.

Dogs should always be supervised while eating bones to ensure that they are not swallowed in chunks (as they can cause a blockage), or damage teeth or gums.
---
Ingredients
100% Australian Kangaroo leg bones
Typical Analysis
20%




Crude protein

6%




Crude fat