Dr Ian Billinghurst - Biography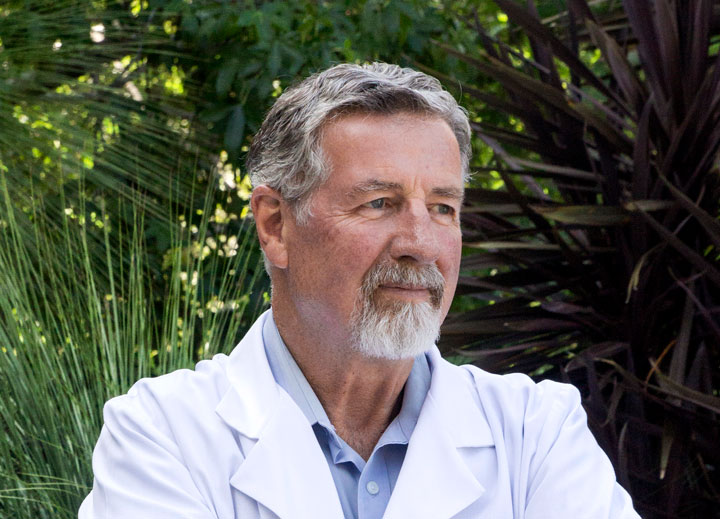 Dr. Ian Billinghurst (affectionately known as 'Dr. B.') graduated with a BScAgr. in 1966 from Sydney University as an Agronomist and Nutritionist. He worked as a research Scientist at Orange Agricultural Research Station in NSW briefly, then spent four years teaching secondary level Science and Agriculture. During this time, Dr. Billinghurst obtained his Diploma in Education from The University of New England, Armidale.
In 1971, Dr. Billinghurst commenced his Veterinary Science degree at Sydney University, graduating with honours (BVSc Hons) in 1976, then commenced working in companion animal practice. In 1987, he gained a qualification in Traditional Chinese Medicine (for humans). By the end of the 1980's, his research into the relationship between what his dog and cat patient's ate and their state of health, convinced Dr. Billinghurst that Evolutionary Nutrition was the only nutritional program able to promote and sustain genuine health.
His first book, "Give Your Dog a Bone" was published in late 1993, and is one of the most influential books on canine nutrition ever written, discussing why raw food is the ideal diet for dogs. In 1997 and 1998, Dr. Billinghurst toured the UK, then the US. His seminars here spawned the enormous raw food movement that now flourishes across North America. During his 1998 US tour, his second book, "Grow Your Pups With Bones" was released. This formalized the concept of BARF, an acronym standing for both 'Bones And Raw Food' and 'Biologically Appropriate Raw [or Real] Food'. In 2001, he released his third book, "The BARF Diet".
Throughout this time, Dr. Billinghurst continued to lecture across the US, New Zealand, Singapore, Japan and Australia, to breeders, dog training groups, technical colleges and post-graduate veterinary groups. He created, then marketed his own brand of Pet Food – Doctor B's BARF, for over ten years. He now consults, writes and lectures on evolutionary nutrition and conducts clinical and literature research into nutrition. Dr Billinghurst is also working on a number of new books. His fourth ground-breaking book, 'Pointing the Bone at Cancer' which details the vital role of Evolutionary Nutrition in preventing and treating cancer (in both humans and companion animals) was launched onto the market in late 2016.
You can learn more about Dr. Billinghurst, contact him directly for speaking engagements or purchase his books through his
website
.