Why Doctor B's BARF?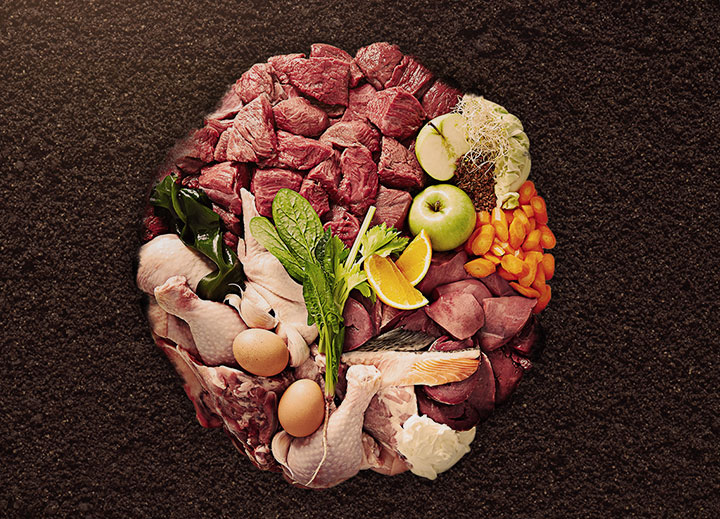 The team at Doctor B's BARF have a very simple mission: "Improving companion animal health through Evolutionary Nutrition".
For cats and dogs to achieve the long life and health they deserve, they should eat the food that nature intended them to eat; a diet based on the Principles of Evolutionary Nutrition, just as their wild ancestors did. This type of diet is known as a BARF diet ("BARF" is an acronym for Biologically Appropriate Raw Food", as well as a few other interpretations, including "Bones And Raw Food" and "Biologically Appropriate Real Food").
A
BARF diet
is based on fresh raw foods: raw animal protein (meat, bones and offal), raw vegetables and fruit, raw whole eggs, yoghurt, kelp and healthy fresh herbs.
Doctor B's BARF is THE original range of BARF pet food expertly developed by
Dr. Ian Billinghurst
BVSc BScAgr, Veterinarian, Animal Nutritionist, Author and founder of the
Principles of Evolutionary Nutrition
.
Our products supply the correct balance of carefully selected raw whole foods to deliver their promise of promoting pet health – they fulfil all the nutritional needs of dogs and cats. They meet the AAFCO requirements for being complete and balanced. But more importantly, they also meet the biological requirements for completeness and balance.
Many pets don't tolerate modern processed pet food well and their health and wellbeing benefits significantly from a diet change to Doctor B's BARF, including healthier skin and a shiny coat, more energy, improved doggy (or kitty) breath through healthier teeth and gut as well as a reduced stool volume and odour!
Pet owners and veterinarians caring for unwell pets whose diet is changed to our BARF diet commonly report to us an improvement in many common health problems such as obesity, arthritis, allergies, autoimmune disease, diabetes mellitus, inflammatory bowel disease and other gastro-intestinal conditions, kidney disease and so many more.
If you would like to join this health revolution for pets, you too can feed your cat or dog Doctor B's BARF. Accept no substitutes! Look for the box with the active, healthy, happy pet on the front, which contains the Doctor B tick of approval, so you know it is genuine Doctor B's BARF.
Feed their true nature with Doctor B's BARF!